Everyone's all about oversized tees these days. They are cool, super comfy, and give those relaxed vibe. But, hey, have you ever wondered if you could rock them at the office without looking out of place? Well, guess what? We've got the ultimate style hack for you!
Tip 1: Classic Chic
Tuck in your oversized T-shirt in your jeans or pants and roll your sleeves to give it a more polished look . You can accessorize these with a little hoops and a single thin neckpiece to give it a more complete look.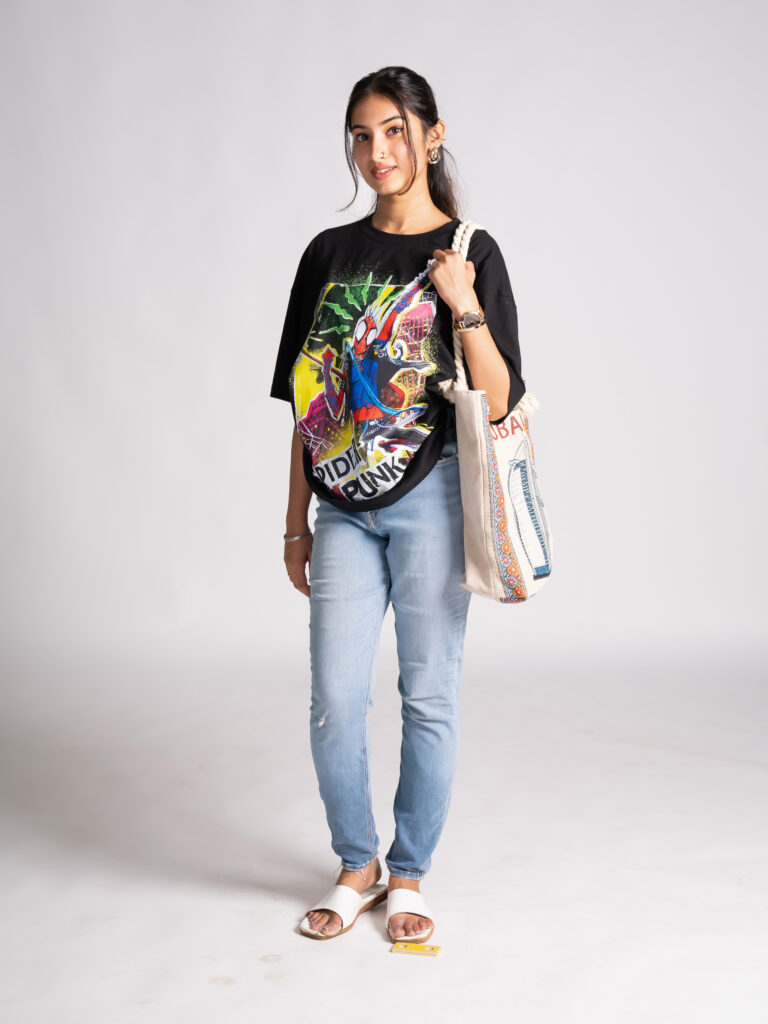 Tip 2: Layered look:
You can layer your Tshirt with a denim jacket or wear it on top of a turtle neck top. Pair this with a pencil skirt for a more professional setting. Finish off the look with plain classic heels or sandals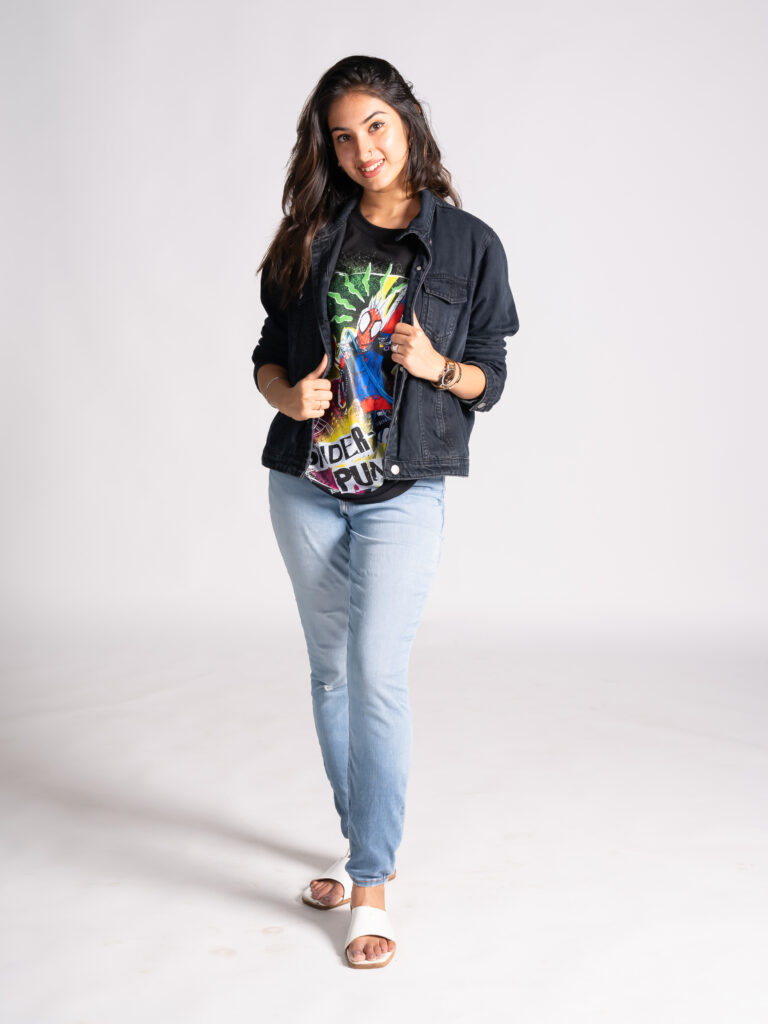 Tip 3: Formal look:
Use your top to tuck to your sides of your Trouser crop . Add a statement belt around your waist to further accentuate your figure and add a touch of style. Complete it with a trendy bag.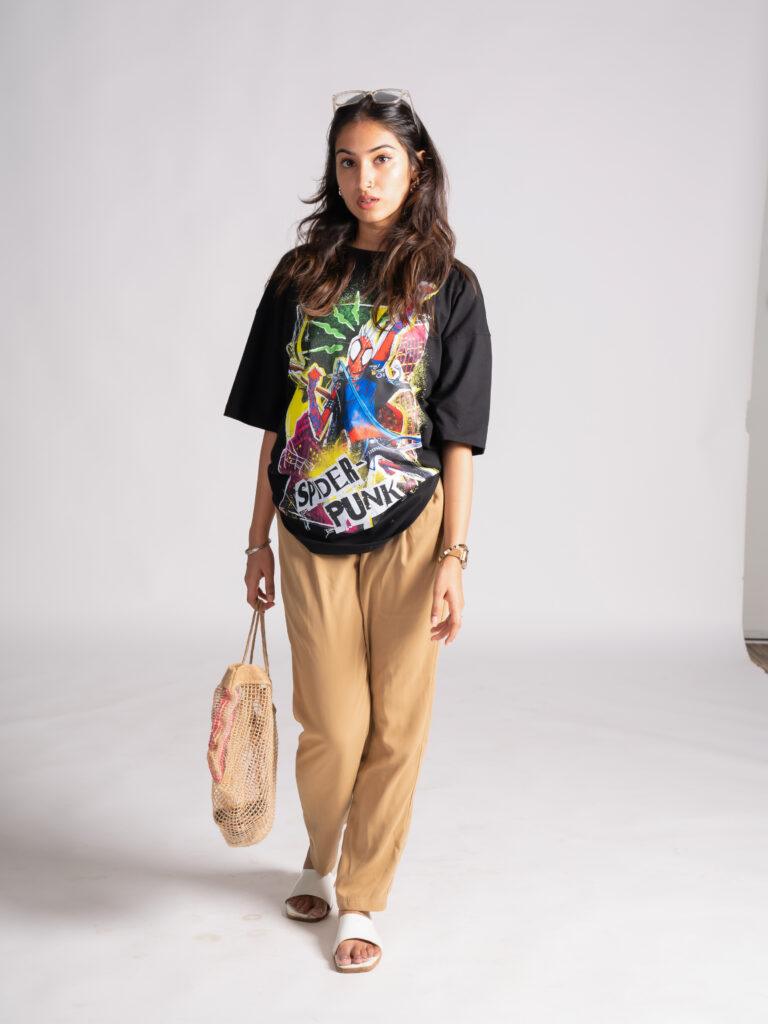 Tip 4: Pair with Joggers :
To elevate your fashion style, pair your Oversized T-shirt with Joggers. Complete the look with clean sneakers or loafers and accessorize with a watch or a statement hat.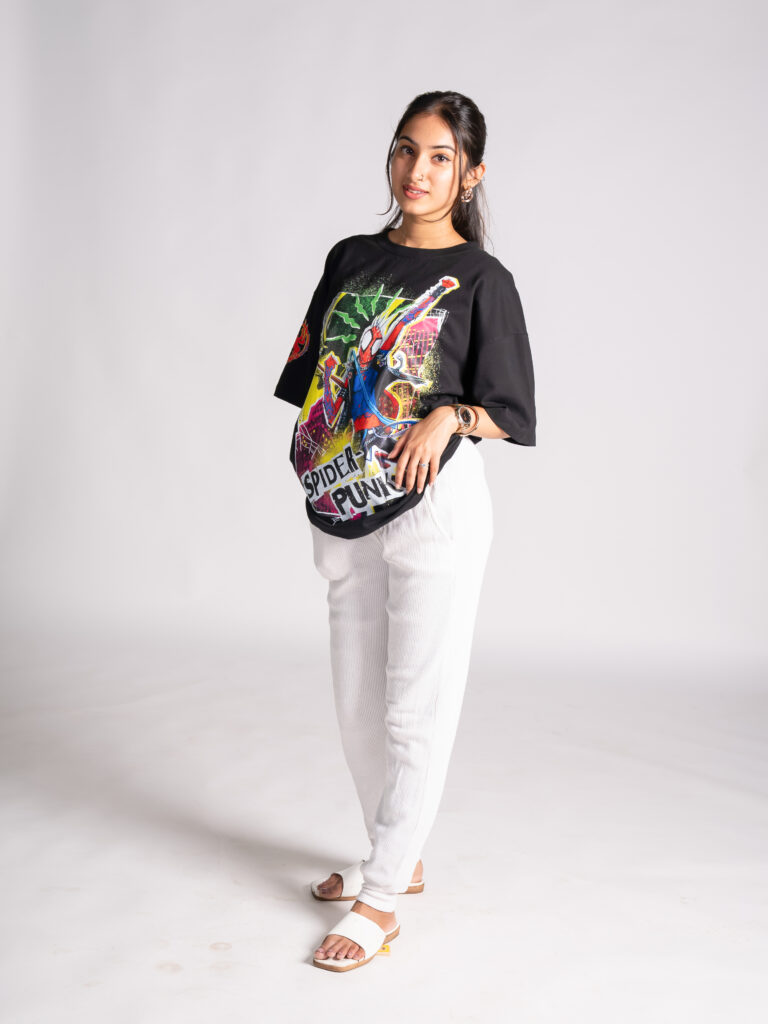 If you want to rock the oversized trend, you can slay by nailing the styling game . Think funky scarves, trendy hats, or bold statement jewelry – it's all about personalizing these outfits and letting your unique style shine through